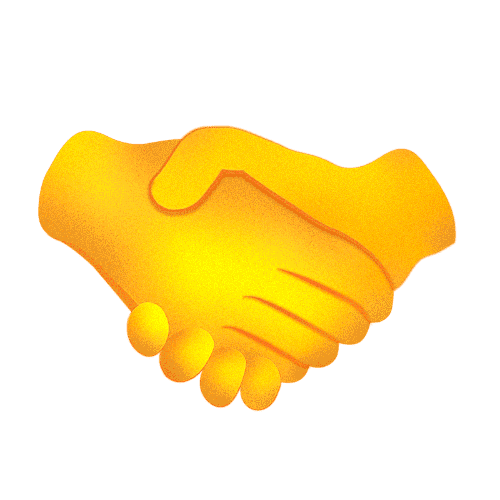 A holistic boarding programme for ambitious learners
A quality boarding school experience is priceless. That's exactly what's offered to students at  UWC South East Asia (UWCSEA). This established international school may be one of Singapore's oldest — with over 50 years of experience — however, the approaches used here are anything but dated. The school's dedication to its unique mission to further peace through education equips it to welcome and inspire learners from over 100 nationalities across their two campuses from Kindergarten 1 to Grade 12.
Uniquely, state-of-the-art boarding houses on each campus provide a residential learning experience that is at the heart of that ambition. Here, young people aged 13 to 18 live and learn together in boarding communities made up of over 50 nationalities. Together, they experience a world-class holistic education in a future-focused school that aims to create interpersonal and intercultural understanding.
Marcel Campbell is the Director of Residential Life at Tampines House, the modern, multi-storey residential community on East Campus. Her team of full-time House Parents have a keen understanding of what students experience in the classrooms and the kind of support they need before and after school hours. Nick Allison and his team offer the same student-focused support on the longer established Dover Campus. Which campus a boarder ends up on depends on where they will thrive the best. The school matches their home away from home to each student's needs and how these fit with the boarding community they will join.

All nationalities are welcome here. Both Campbell and Allison make sure all transitions are smooth for those who join their happy, healthy communities too. Since boarding at UWCSEA is reserved for grades eight and above, when students are 13 and older, students arrive often eager to enjoy their first taste of independence. However, homesickness is fairly and understandably common. Thankfully, both boarding houses host 10-day residential orientation programmes to help every learner find the confidence needed to fully leverage an educational experience of a lifetime by the time classes start.

Ongoing boarding community activities and an extensive network of support – such as resident House Parents and even a dedicated counsellor for boarders – ensure that there is always someone to turn to should a student need support further into the school year. House Parents and non-resident Assistant House Parents are all teachers at the school —allowing them to also offer academic support in addition to pastoral care.
Student Olivier basically grew up at the school, beginning his journey there as a day student in the fourth grade. When his parents decided to relocate to Bali years later, he chose to stay in Singapore — at the school he knew and loved. Thus, his boarding journey began. This is what a day looks like for him as a 10th grade boarder:
"Through the admissions process, we try and get to know the students who are applying. We also conduct a face-to-face interview before looking at the mix of our community on each side. Then, we try to determine which students are going to add diversity and which are going to bring out the best in other students."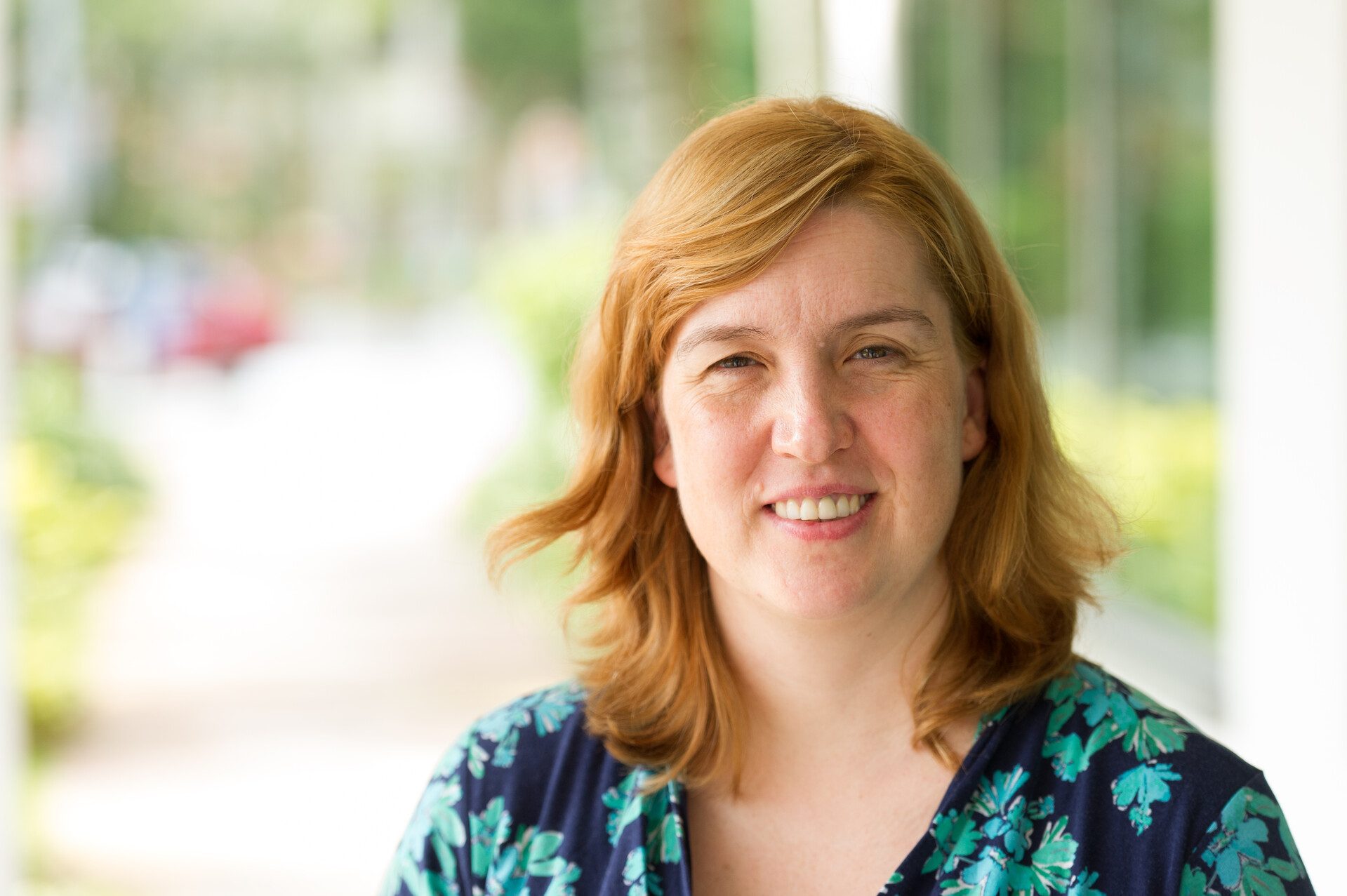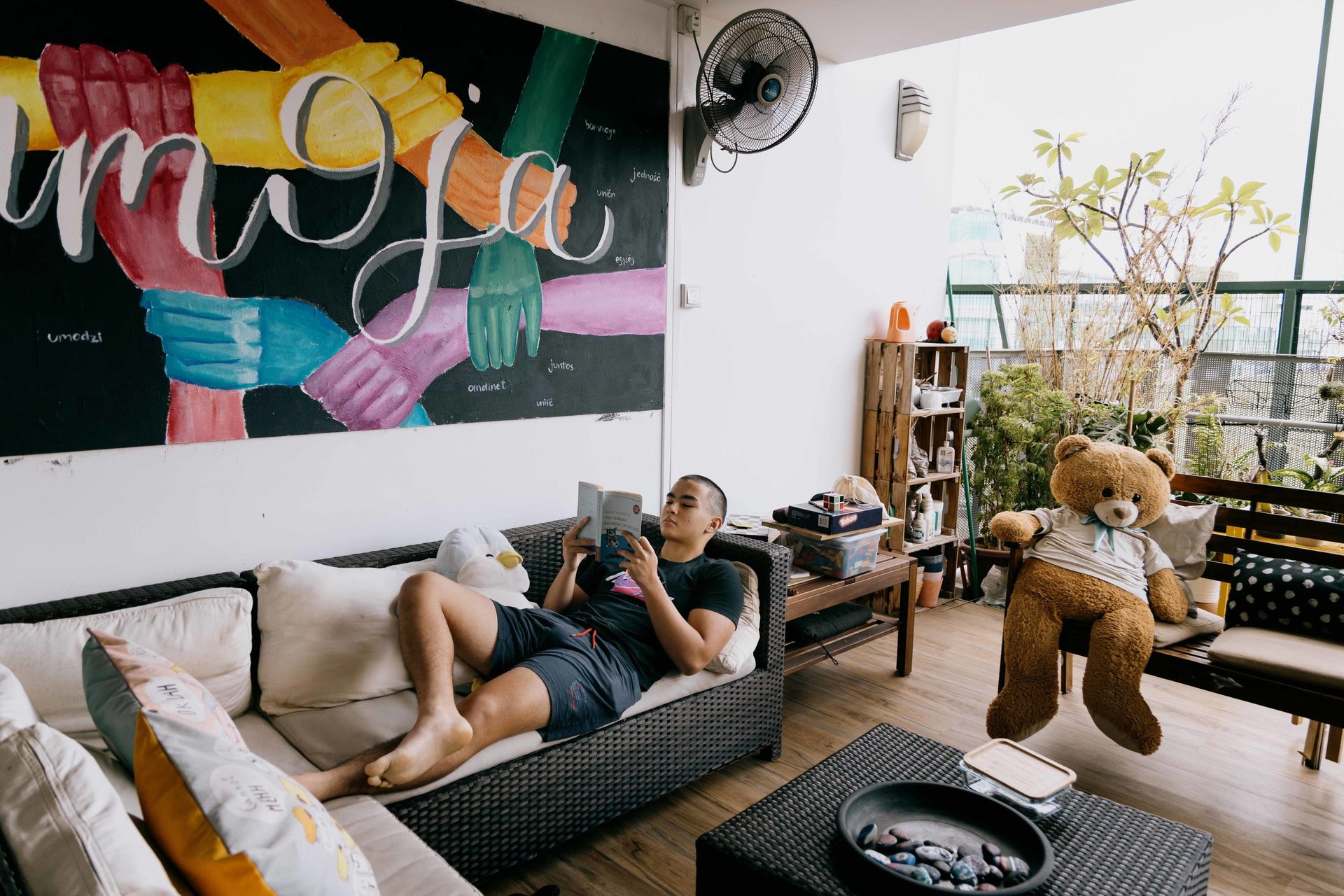 A day in the life of a UWCSEA boarder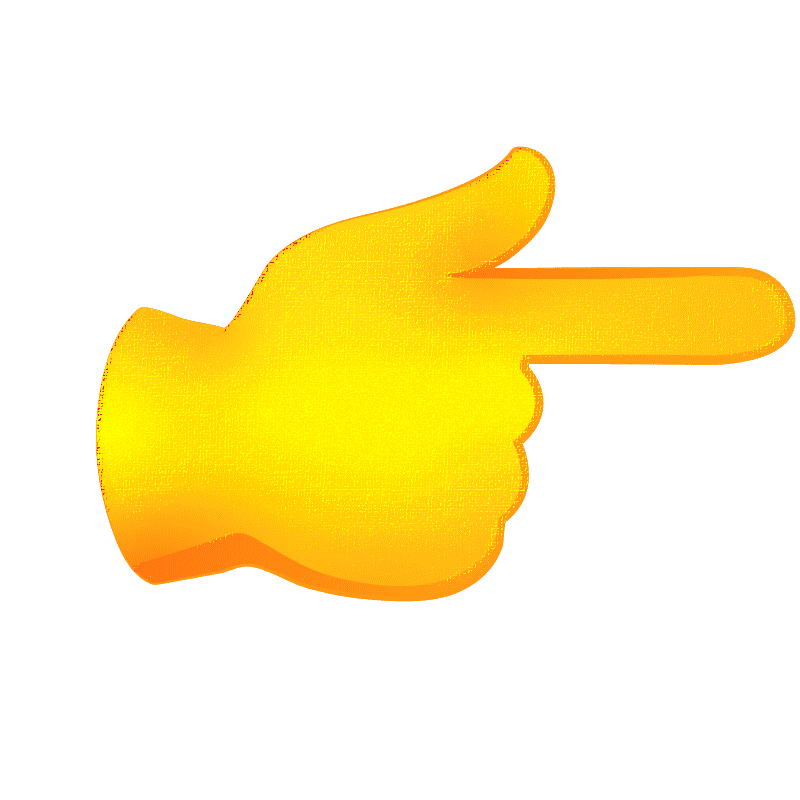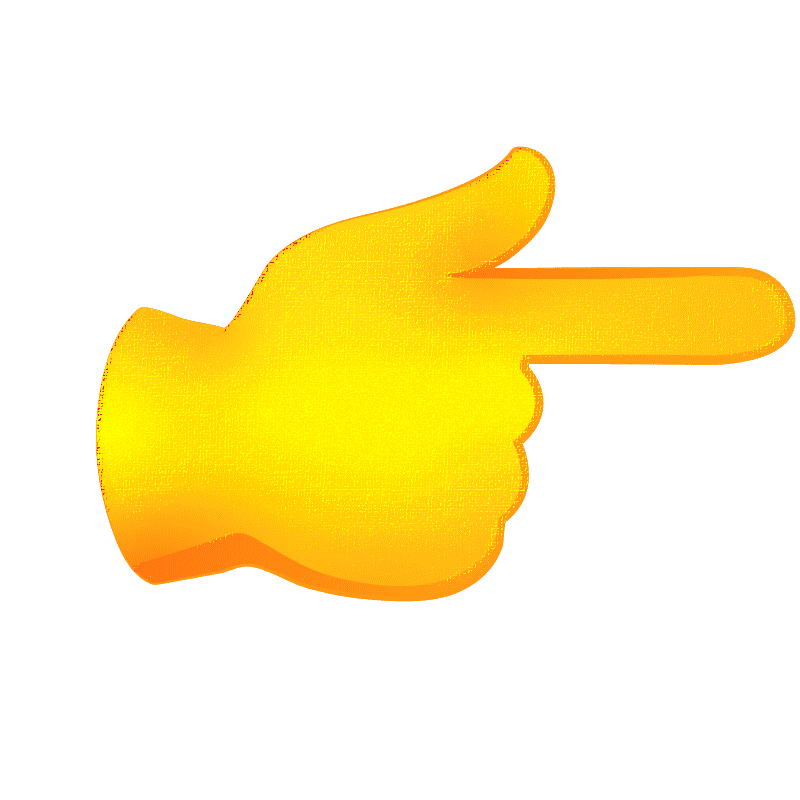 The early wake-up call isn't a problem for Olivier since a hearty breakfast awaits. He hops out of bed within five minutes, hits the shower, gets dressed, grabs his gear for the school day and heads for the door.
Olivier arrives at breakfast at this time every single day — any later more than twice a week means being "gated" on Fridays, which means staying put in the boarding house after school. "So that's the golden rule — getting to breakfast before 7:50 a.m," he says. The student and his peers enjoy sitting at the school's cafe, where warm lighting makes meals "10 times more appetising" and the daily selection provides a wide range of options.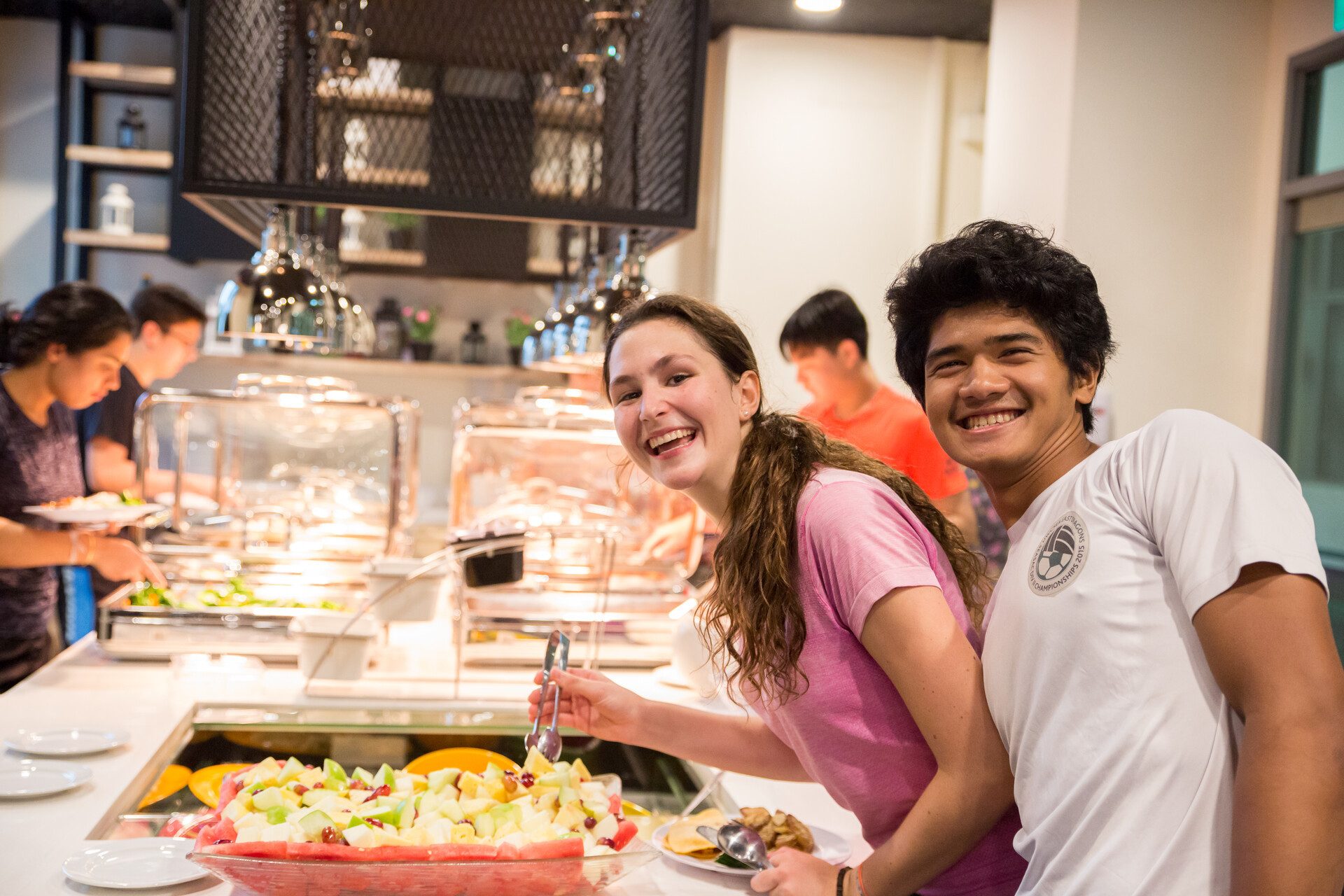 Students at UWCSEA begin their school day with "mentor time" or "homeroom" at 8 a.m. Olivier usually eats fast enough to make it in the nick of time. These 20 to 40-minute sessions help students recognise and regulate their emotions, form friendships, and work both independently and collaboratively towards their respective goals at school and beyond. Next year, it will also include regular career and university discovery sessions.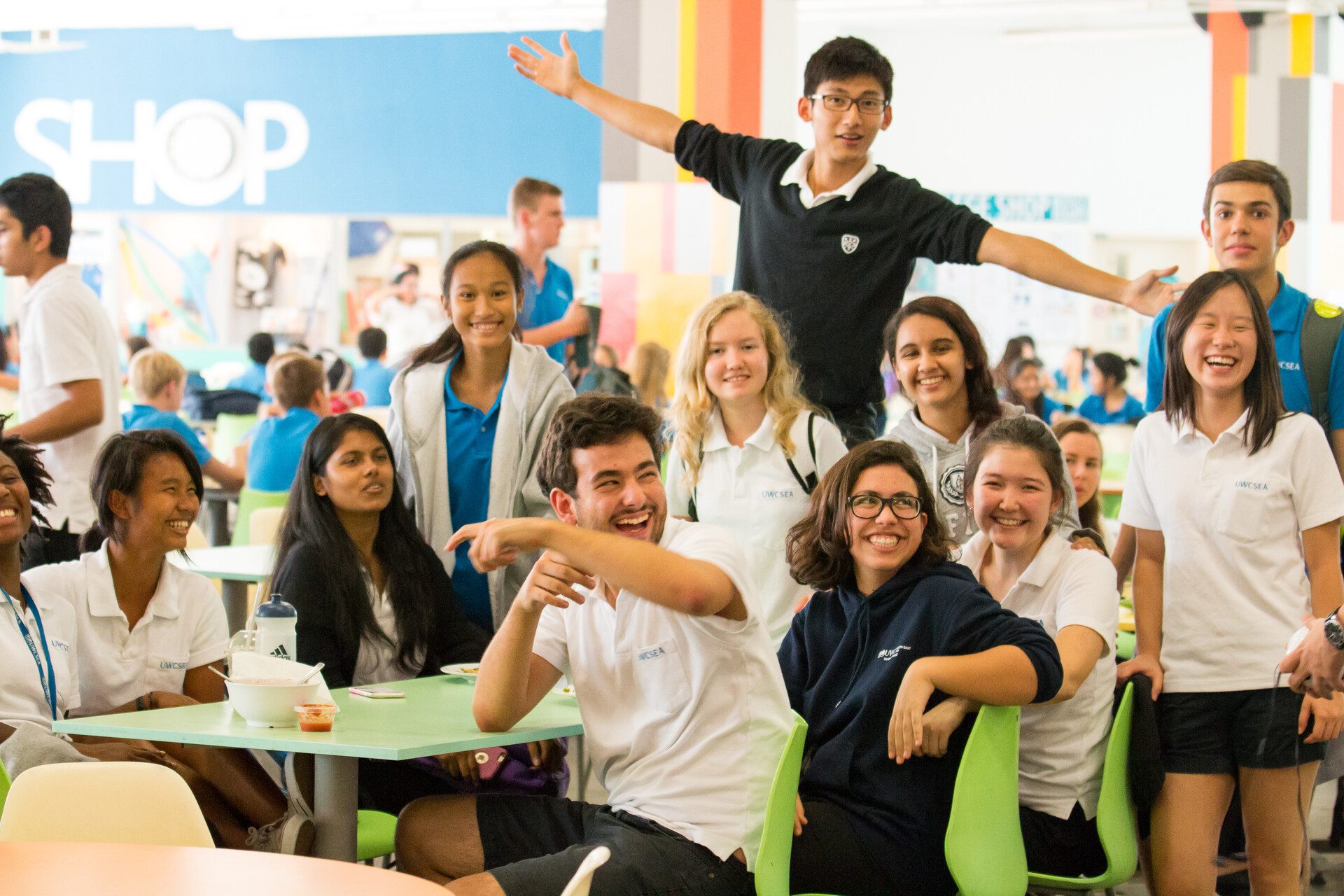 His favourite days are the ones that begin with Science — his favourite subject. "I studied the subject four times a week during my GCSEs and today, I'm attached," he says. "We get to do some cool stuff! Chemistry and Physics experiments allow us to really see — and make — things happen."
Olivier's first class is followed by a 20-minute break, and two more classes back-to-back — next year this will be in Maths, Physics, History, Geography, English, and French as a first language as he starts his journey to a bilingual IB Diploma.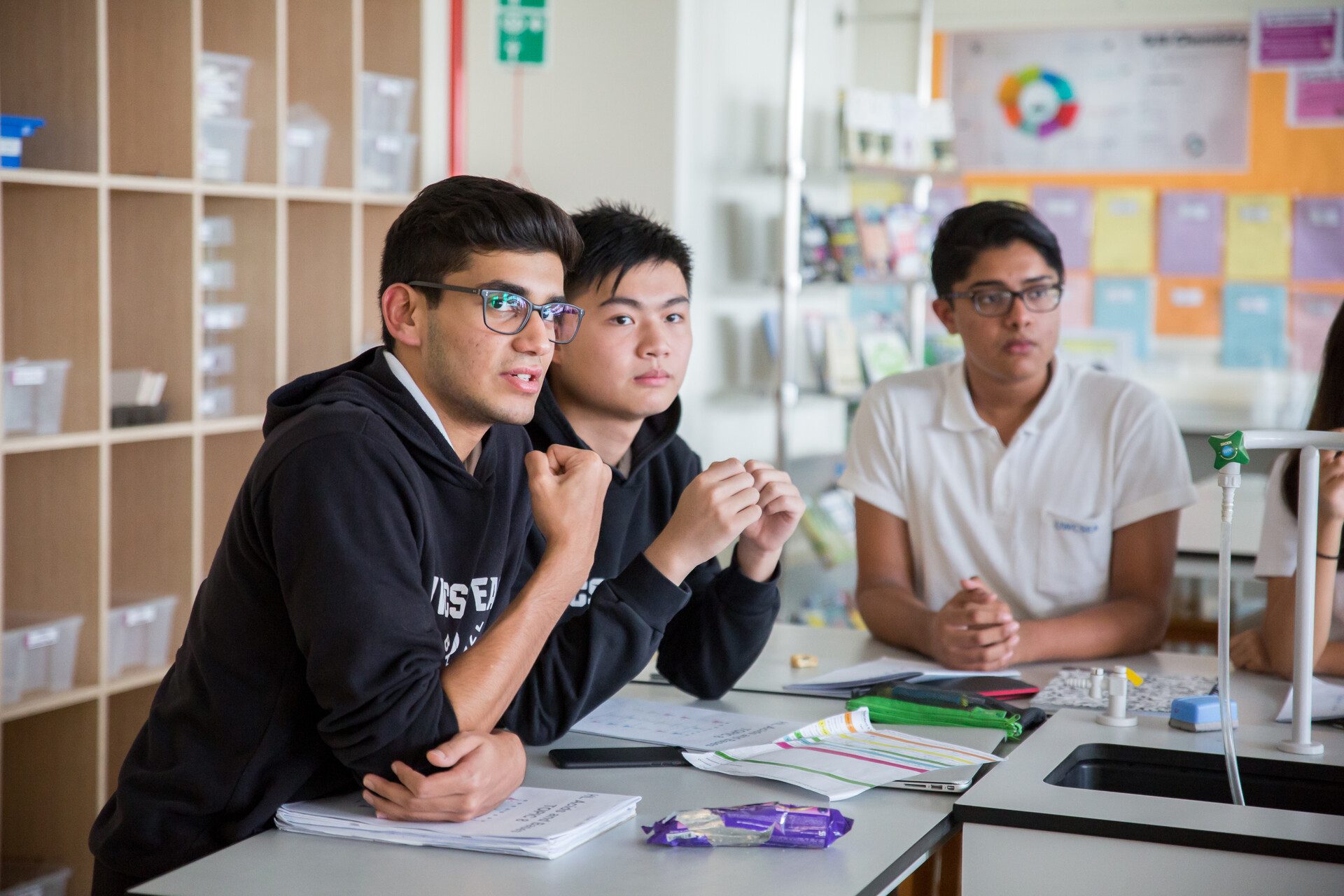 Olivier and his friends head to the school canteen for lunch. Boarders have a stored value card to order what they like from the many options – Indian, salad bar, pizza, sub sandwiches, pasta, pan-Asian favourites, soup, sushi and more. They usually spend this hour catching up if they aren't engaged in a club or service activities happening around the school. Immediately after lunch, they head to their fourth lesson block of the day.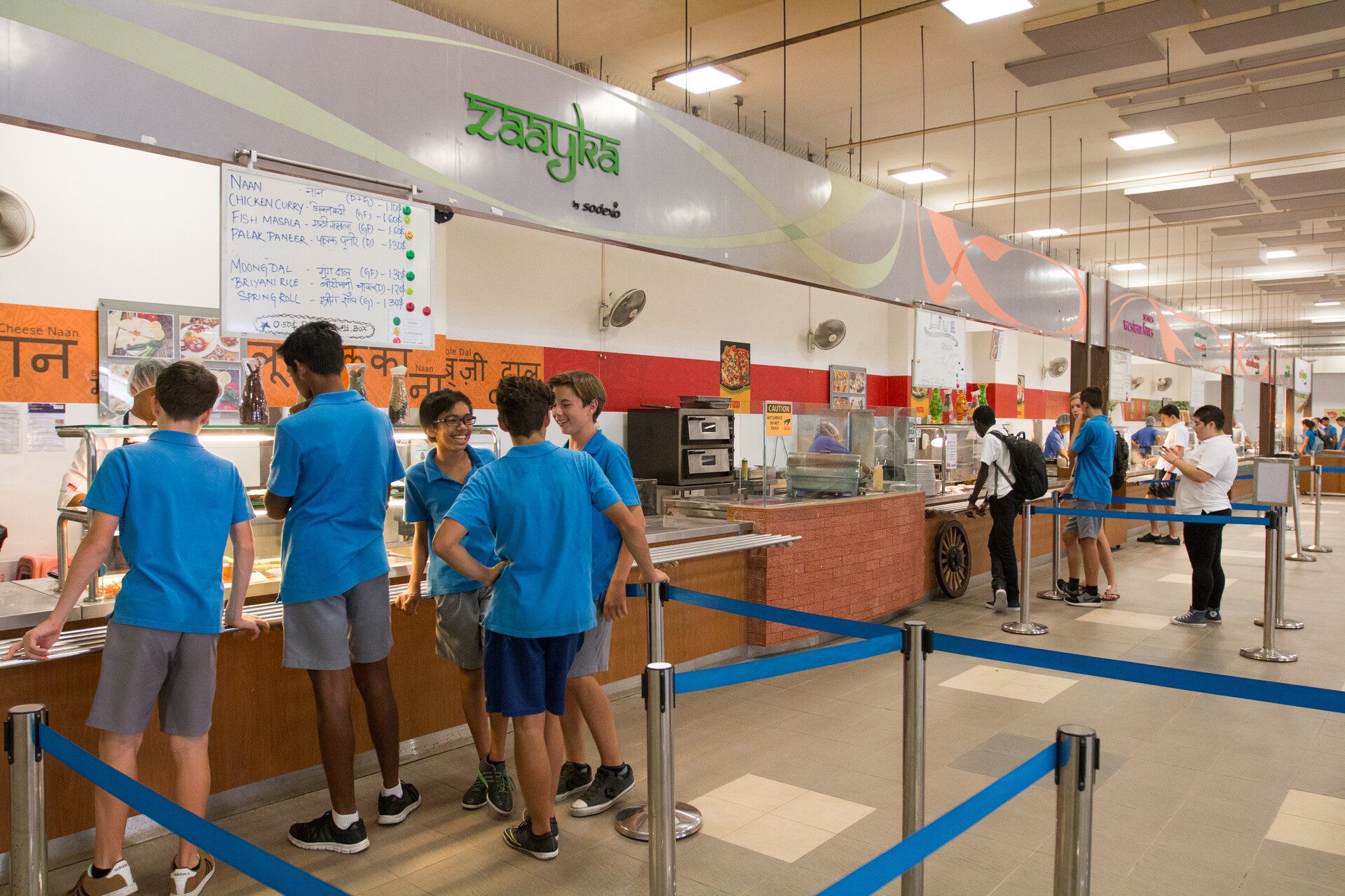 At UWCSEA, once classes end, students are free to explore their interests with after-school activities, including many sports, arts and other options. For Olivier, this means giving back to communities through service, playing rugby or football, practising with the jazz band, or hitting the gym. Boarders can head back to the boarding house after school to grab a snack and hang out, or might check out for a trip to the mall.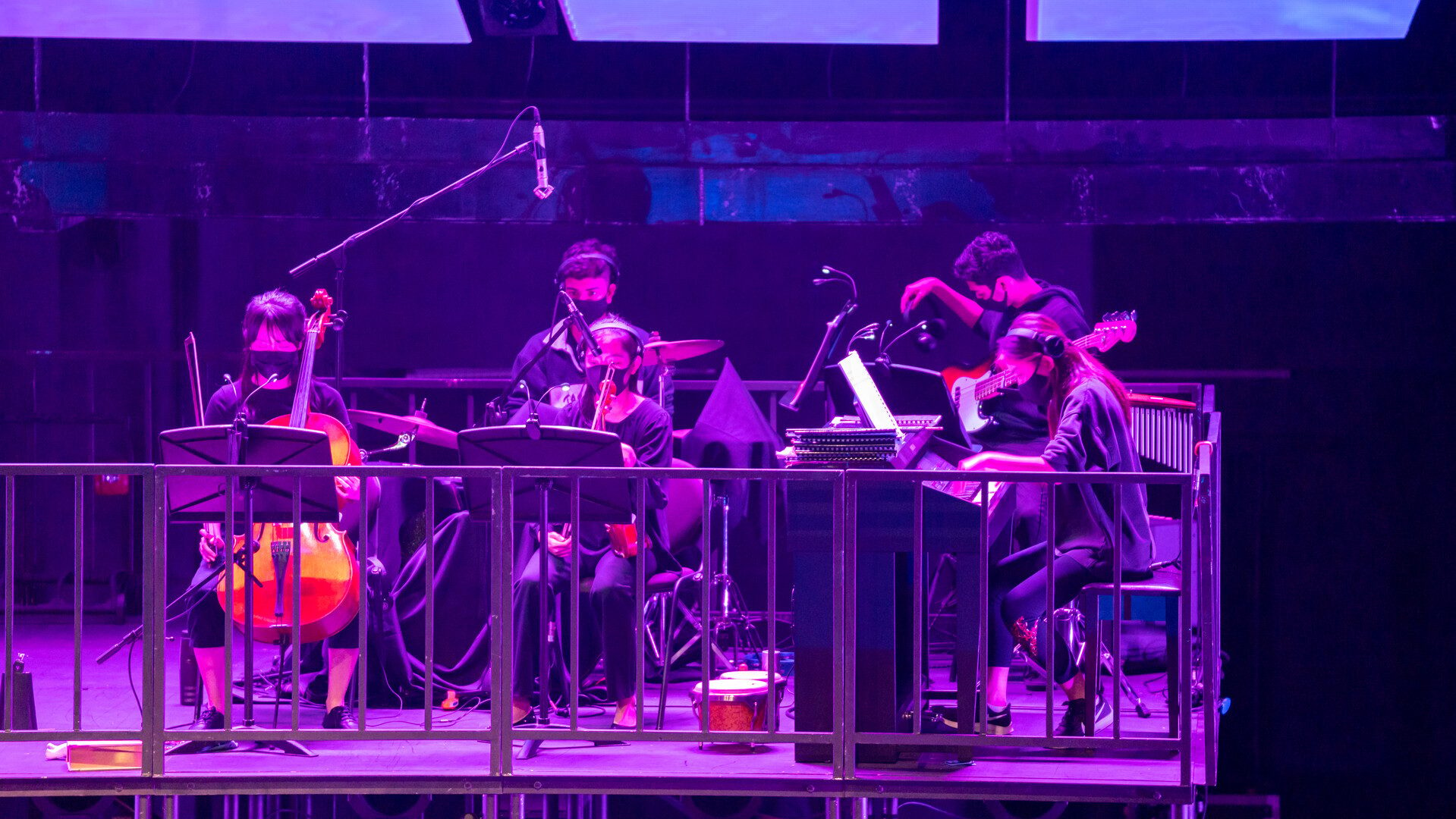 After three hours of enrichment, study, sport or relaxation, Olivier heads back to the school café to check-in for dinner.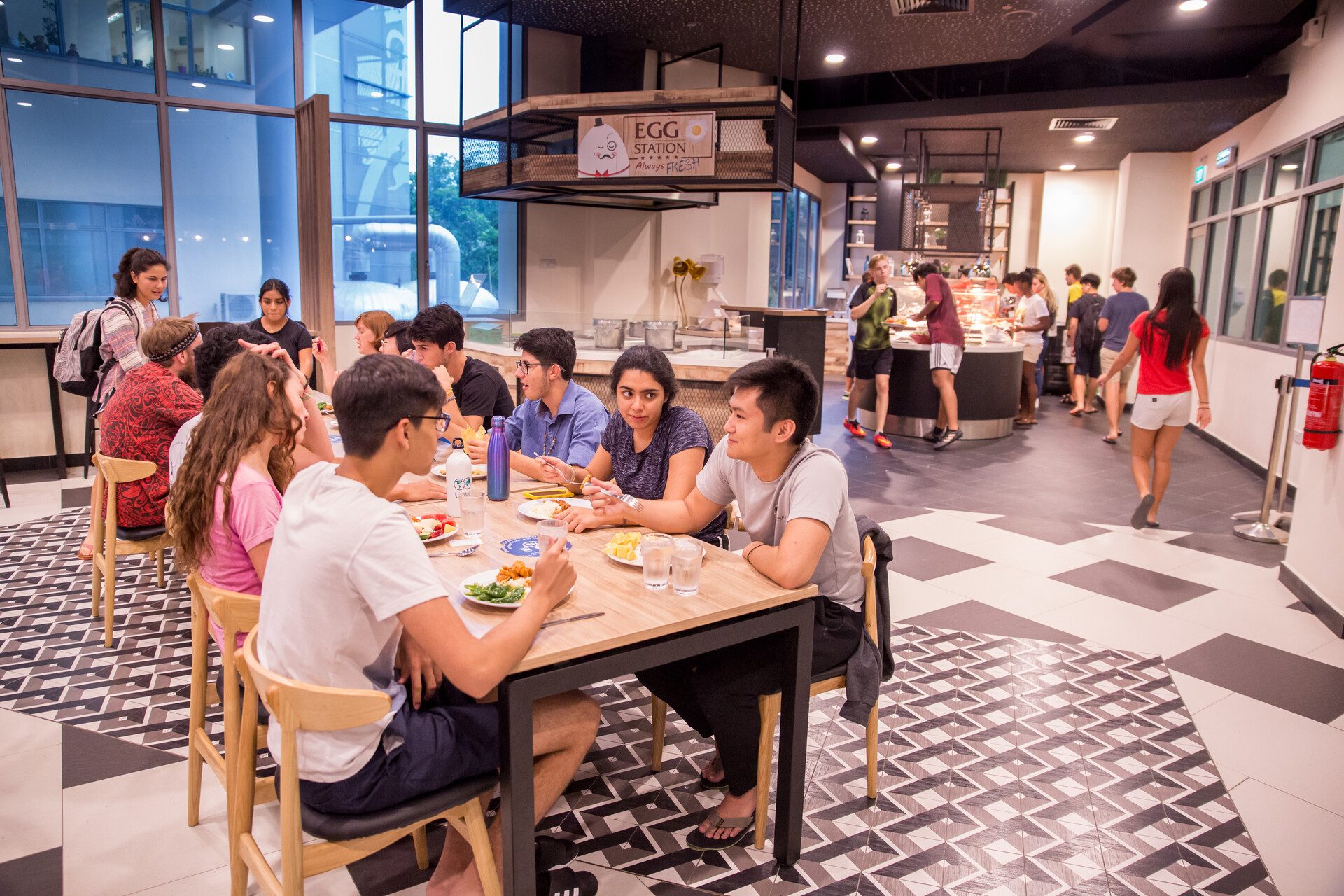 Every school night, boarders at UWCSEA end their day productively with supervised prep in the study space associated with their grade. Olivier uses this hour to recap lessons from the day and revise; tenth graders have prep in the library. Supervised by Assistant House Parents who are also teachers in the school, this is a chance to ask for some academic advice if he needs it.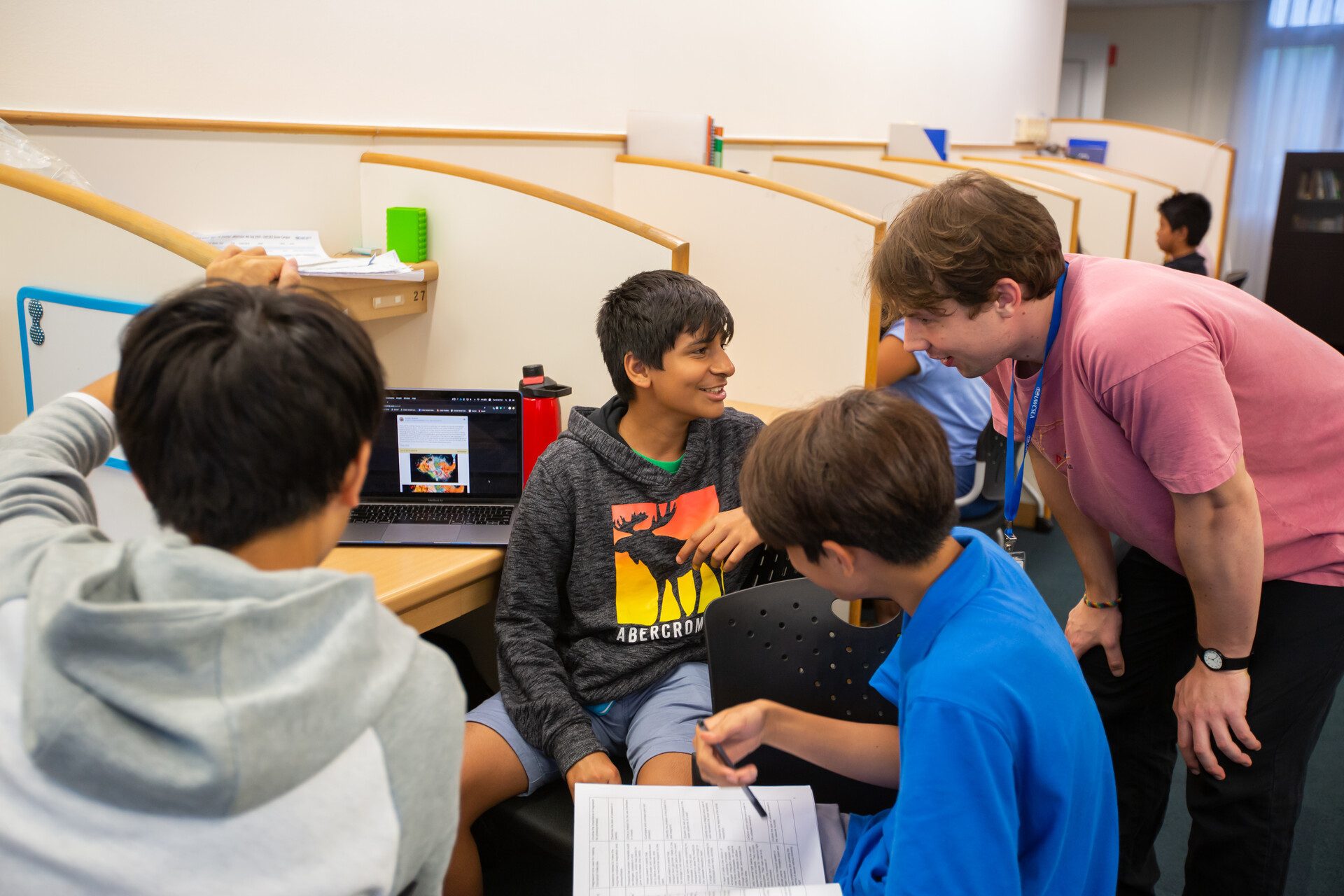 Before heading to bed, Olivier always unwinds by phoning his parents. He often drops into the nightly CommuniTea gathering. This is a chance for students to unwind, relax and connect with each other and their House Parents, over tea and a chat before bedtime and lights out.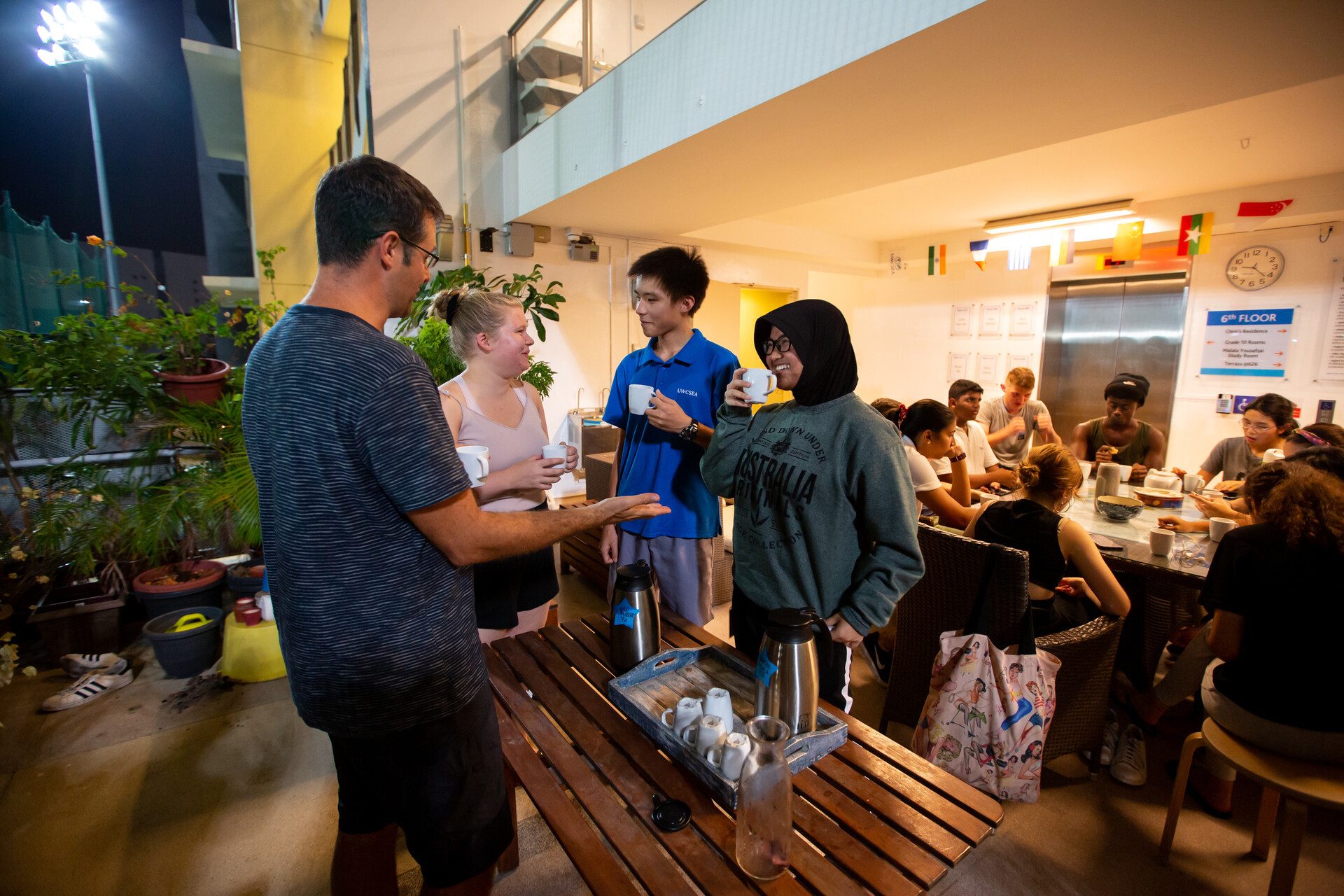 After handing in his electronics and enjoying a warm shower, it's lights out for Olivier — who deeply appreciates the structure his school provides. "I've definitely gotten into a good routine here," he says. "It's taught me to be more responsible and what it means to truly take care of myself. This is why UWCSEA boarders are better prepared for university life."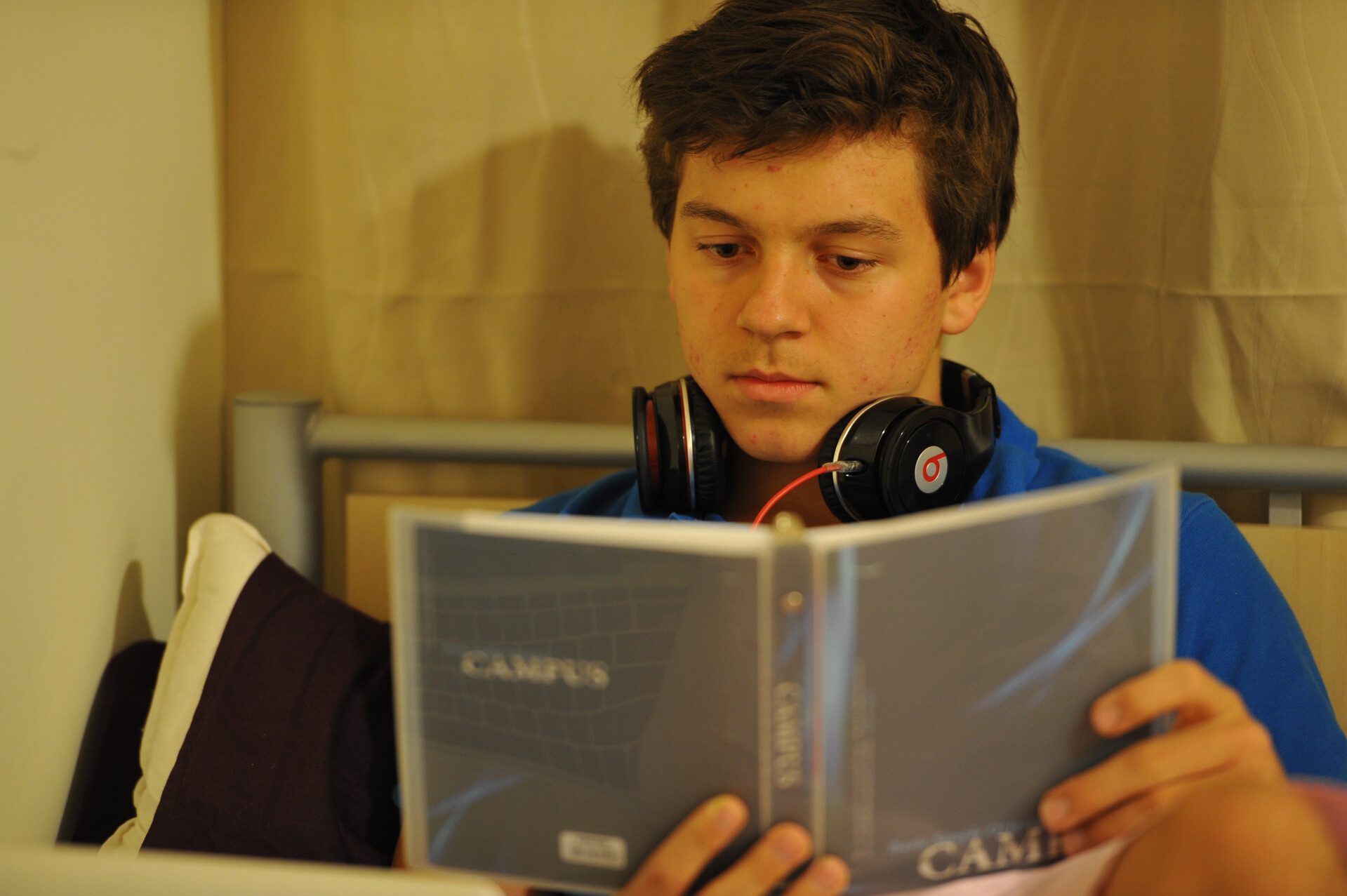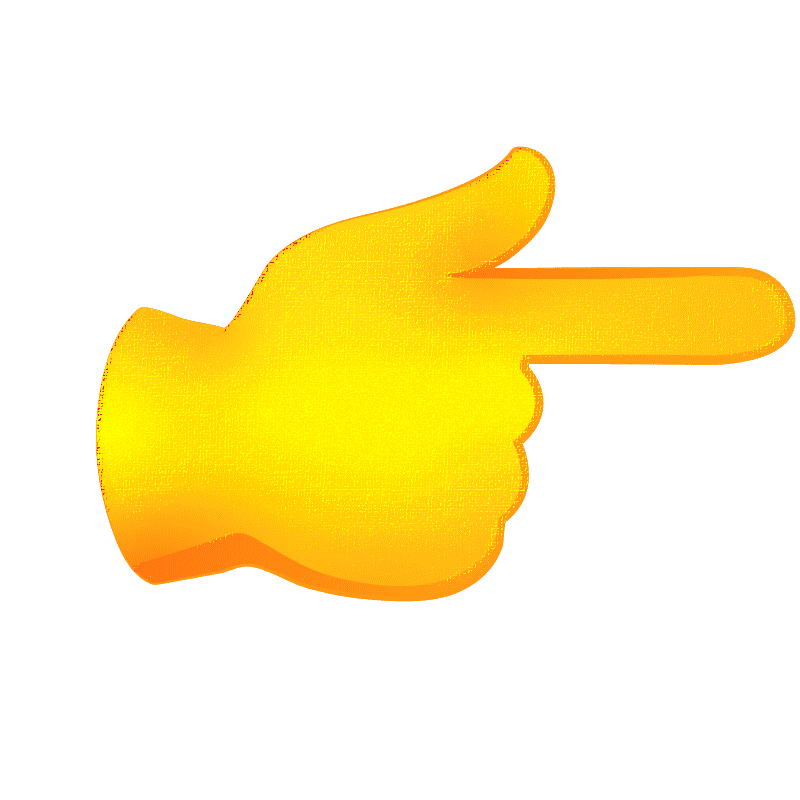 Tasya from Indonesia joined UWCSEA in Grade 8 as a boarder. Here, she has developed a passion for science while realising her future might lie in the business sector.
She's made some great friends too — it's not hard to do so at UWCSEA, where weekends for boarders are packed with adventure.
Over the weekends, Tasya and her friends love venturing off-campus, which can sometimes mean heading to the East Coast beaches or into Orchard Road for the movies or shopping. Boarding House staff monitor their movements to keep them safe through a system called Reach, which parents can also access. Students must submit all off-campus leave requests in advance, and these are approved after close inspection. Tasya's requests usually involve plans to visit new restaurants and cafes across Singapore.
"My friends and I really enjoy trying new cuisines and supporting small businesses," she says. "We love going to different malls and parks around the East Coast. However, Sundays are reserved for rest and relaxation."
With a brand new week of productive engagement at school ahead of her, understandably so.
A student experience focused on future outcomes
The first thing that caught student Tam's attention about UWCSEA was its diverse array of students. Born and raised in Thailand, Tam credits the exposure to new perspectives he's had at UWCSEA for giving him the mindfulness he's proud to have today as an IB student. Currently, he's pursuing Art, Business, Management, English, Environmental Systems and Societies, as well as Math and ab initio Spanish.
Lessons in Art and Business have helped him pinpoint what he'd like to achieve one day as a professional. "I'm hoping to work in either product or fashion design," he says. Regardless of the route he takes, Tam hopes to continue exercising his newfound love for service.
"There are many opportunities to give back at UWCSEA," he says. "Each gives you an opportunity to help people, which is really humbling. I do a service called Mercy Learning Buddies which entails keeping younger children from a student care centre engaged before their parents pick them up. I've also helped raise funds for people in Brazilian favelas to help them access education or other facilities."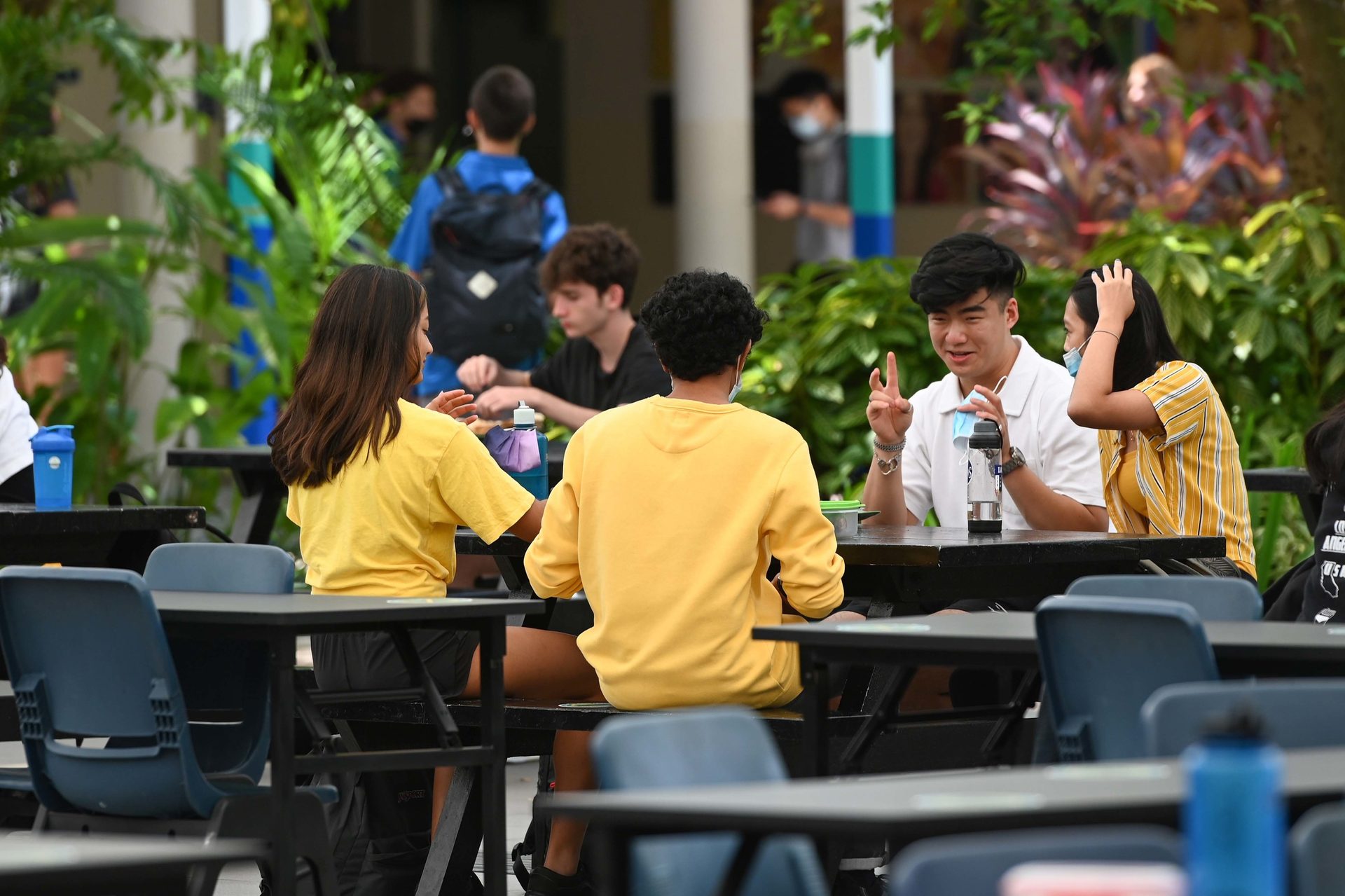 Tam is certain the learning he gained through these experiences will stick with him as he works toward his goal of furthering his education at the Parsons School of Design in New York City — where the studious learner is currently participating in a coveted Summer Programme.
"I wouldn't be the person I am now if it wasn't for UWCSEA," he says. "I now know how to manage various aspects of life thanks to the people I've met and the experiences I've had. Today, I can proudly say that when the time comes, I will be more than okay at college."

Copyright © 2022 Study International, official representative of UWCSEA