Nami Asaga, a Japanese sophomore student from Aoyama Gakuin University, took two sociology courses and one environmental economics course when she was in the BGA programme.
Like Kandappa, her favourite place to unwind is the university's library. "At UC Berkeley, there are many different kinds of libraries, so you can find a suitable atmosphere for studying," she says.
"If you want to study at a relaxing place, Doe Library is the best. One of my favourite features of the library is a huge window in the North Reading Room. I can enjoy a beautiful sunset and it makes me feel comfortable. After the sunset, the lighting of the lamps also makes the library special."
On weekends, you'll find Asaga at the California Memorial Stadium watching football and chanting "Go Bears!" throughout the game — an experience she describes as "exciting".
"When I went to the game for the first time, I did not know the rules. However, the experience of cheering for our school and becoming 'one team' was exciting for me. I gradually understood the rules by watching the game," she enthuses.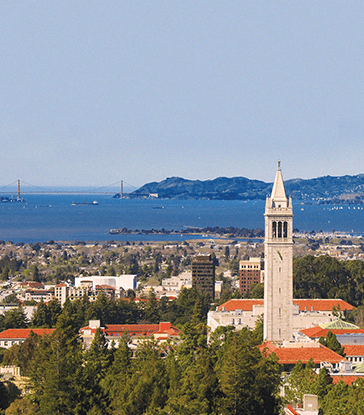 Copyright © 2023  Study International, official representative of University of California Berkeley Global