A digitally resilient education awaits at the British International School Ho Chi Minh City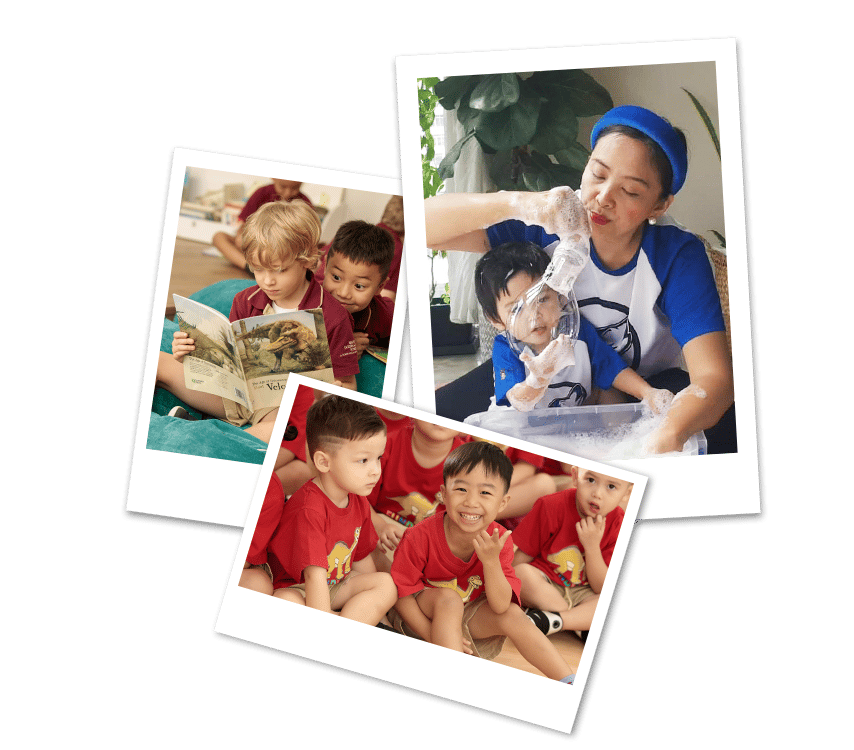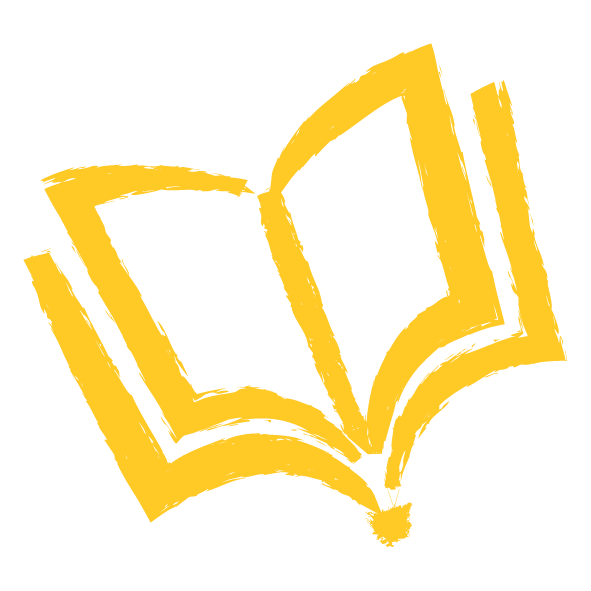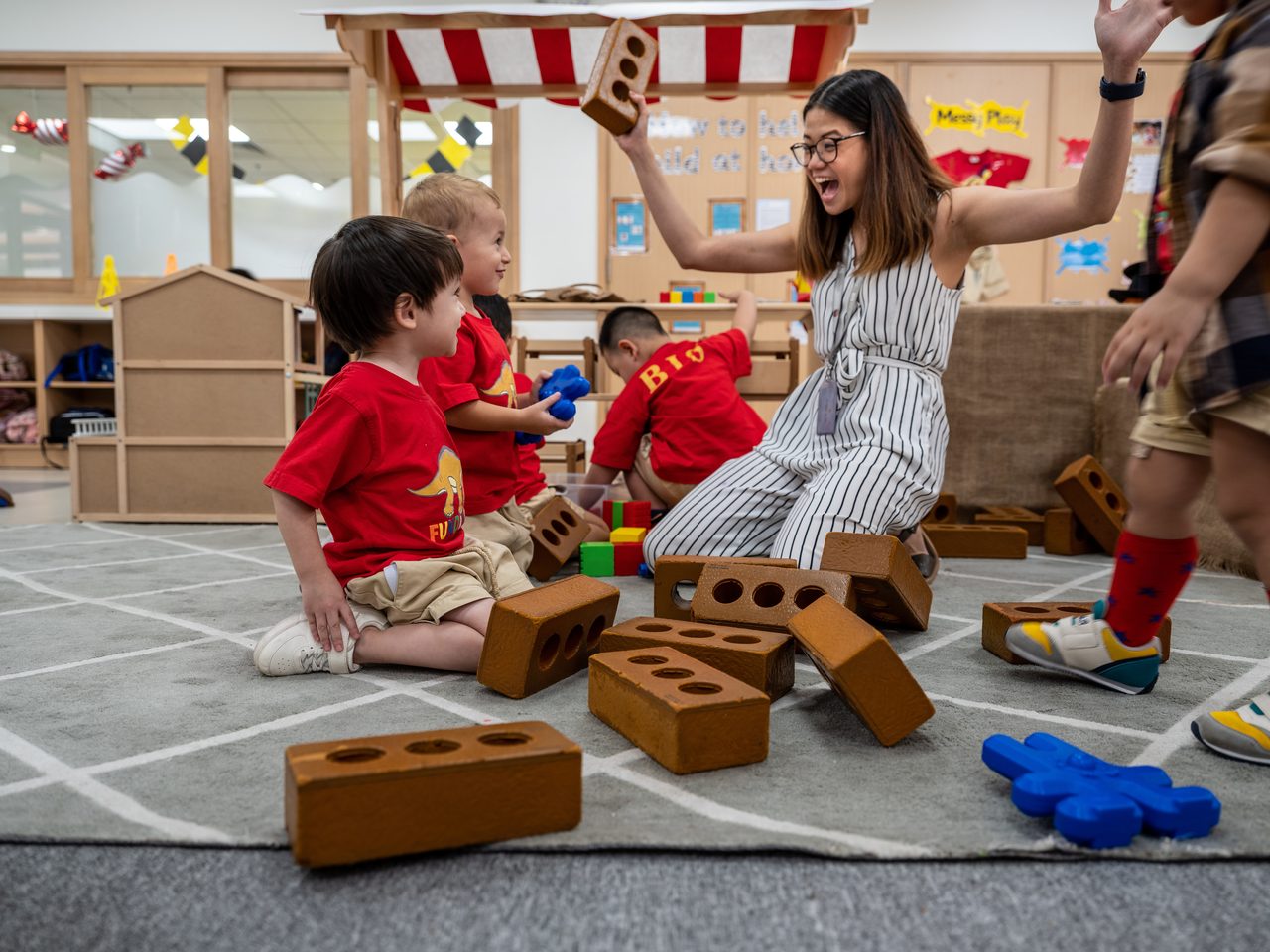 Parents haven't seen or imagined anything like it. Teachers relished the opportunity to expand their skill set.

Today, as the world slowly but steadily returns to normal, the positive impact of this resilient education will remain. After all, the VSE is the latest BIS HCMC hallmark that families never want to do without. Here's an inside look that explains why:
The last few years were filled with transitions for young learners — some disruptive, some smooth. Students at the British International School, Ho Chi Minh City (BIS HCMC) could only tell you about the latter. Whatever global challenges arise, BIS HCMC always rises to the occasion.

When the COVID-19 pandemic struck, a quickly innovated Virtual School Experience (VSE) gained a reputation that precedes itself even quicker. Infants and children between the ages of zero to seven are more engaged than ever.
The day of a Year Two learner is slightly different. They've moved on from SPLAT to focus on the English National curriculum. They explore the core subjects of Maths and English while developing their reading and writing skills.

At this stage, they're independent, extremely resilient and incredibly responsive. Teachers often make videos and worksheets explaining tasks so students are free to gain a stronger grasp of their lessons in their free time.

Their lessons and activities are tracked through Seesaw, an online learning platform where teachers post regular updates. Parents have their own logins to stay up-to-date. "We're using it to enable students to upload pieces of writing they have done at home or post pictures of something they've created. Once, a student even uploaded a synchronised swimming routine from her bathtub," enthuses Ian.

Essentially, the VSE was designed to emulate life on campus, build relationships, excitement, familiarity, a sense of routine, and a seamless transition back to in-school learning. "We've worked with parents and teachers to ensure the experience is a slightly adapted form of what would be happening at school," Ian confirms.

Little wonder why new joiners are plenty even in times of uncertainty. When the pandemic was at its peak, Ian remembers a handful of families failing to see the effectiveness of the programme. However, after a free trial, most decided it was too good an opportunity to pass up. Now, they're confident that if their children ever needed to return to online learning in the future, BIS HCMC has a system in place that works.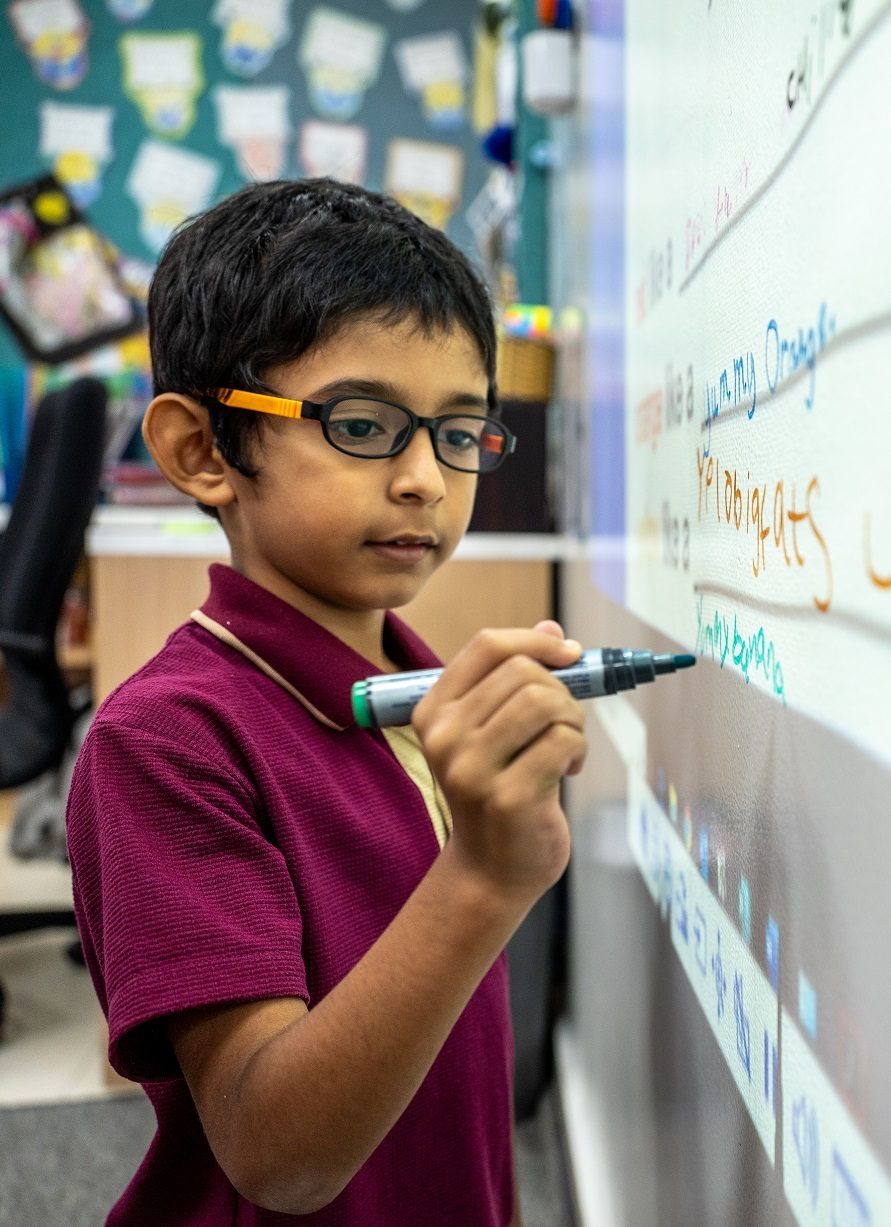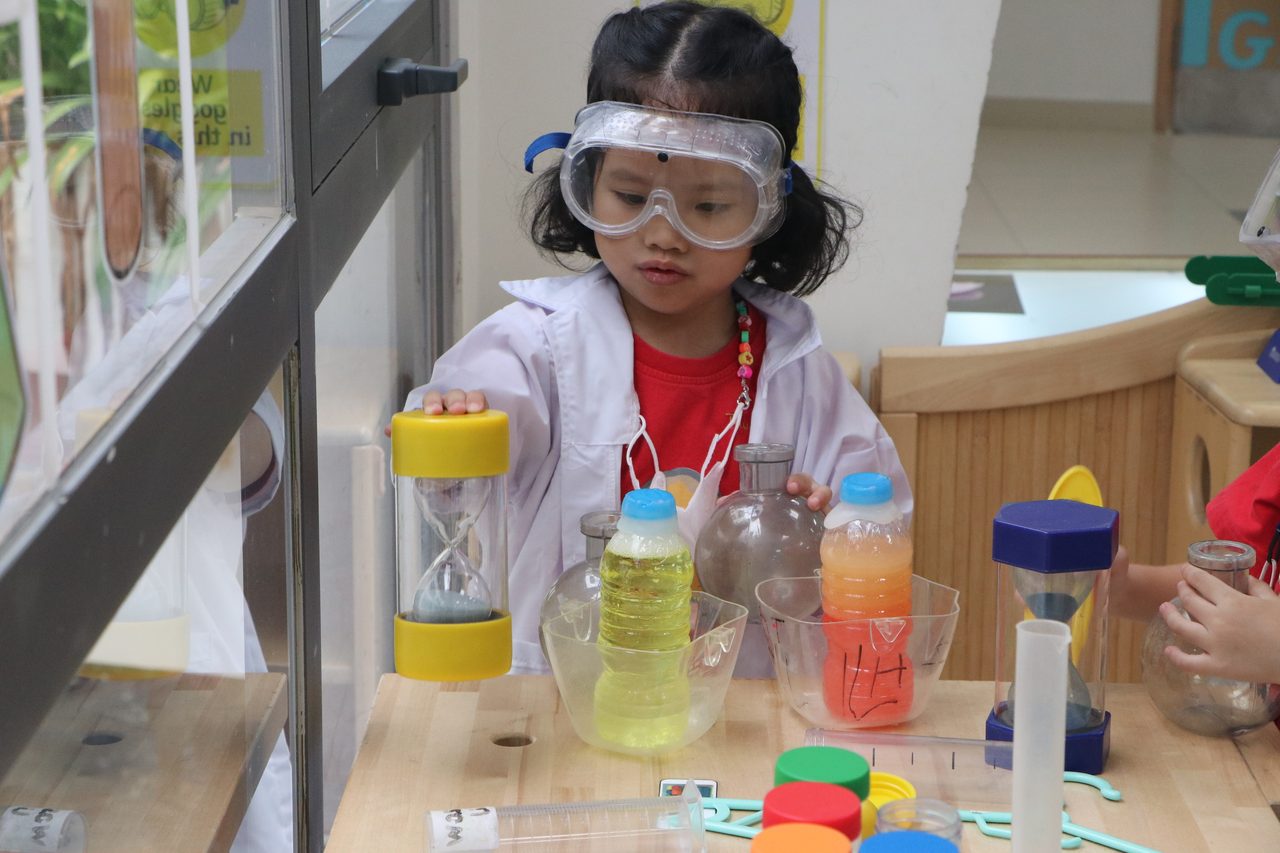 The VSE might be new, but SPLAT has been a BIS HCMC signature for the past few years. These sessions encourage parents to remain in the classroom and pick up new methods in empowering their children. SPLAT grids cover the seven areas of learning on top of small group sessions. Virtual SPLAT sessions investigate everyday life to get the most out of play.

"For example, we've had a theme around playing with water — children love that," enthuses Ian. "But you don't just give a child a bucket of water. There's a discussion and questioning. Can you pour it? What does it sound like? What does it smell like? Similarly, in the second half of term, we will focus on junk modelling, telling families not to throw away their boxes but to keep everything. Then, we look into what we can make out of these bits of junk."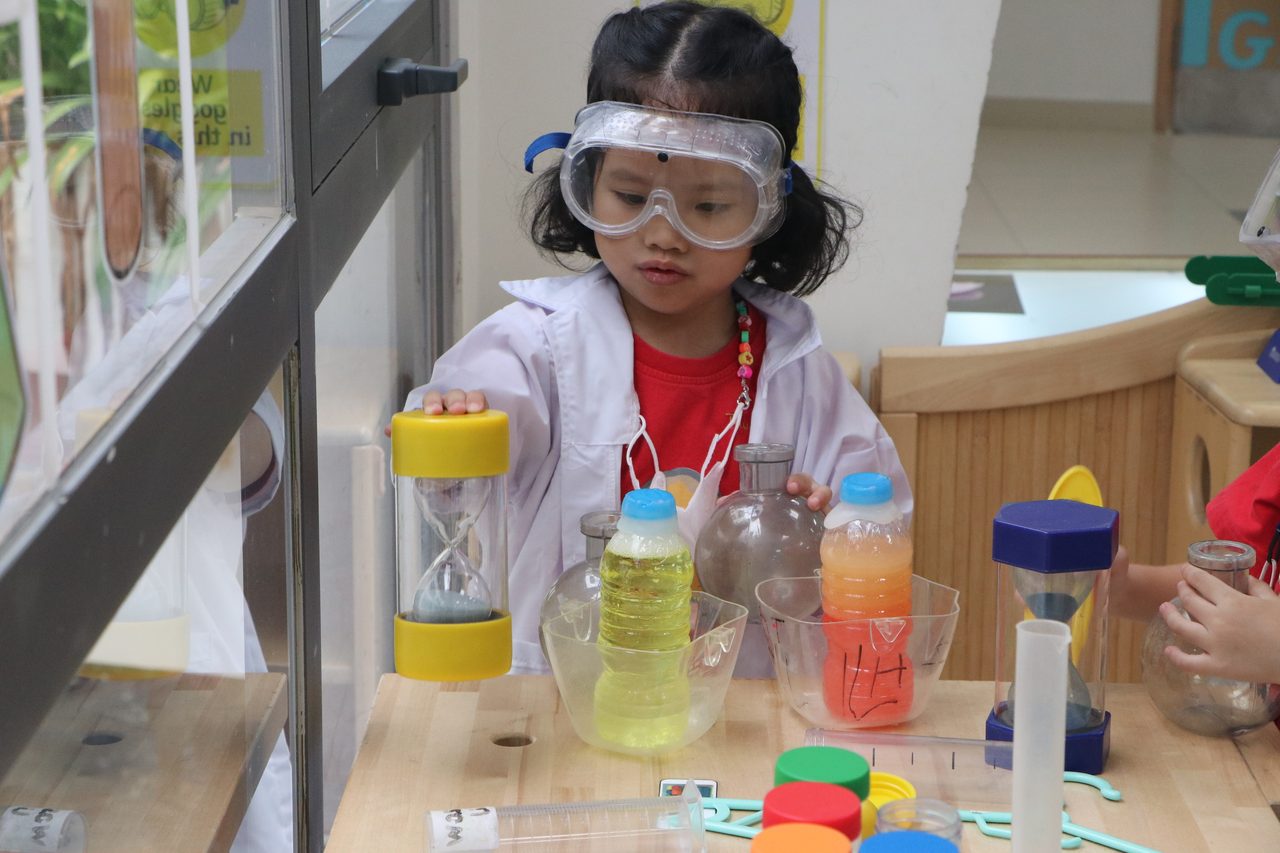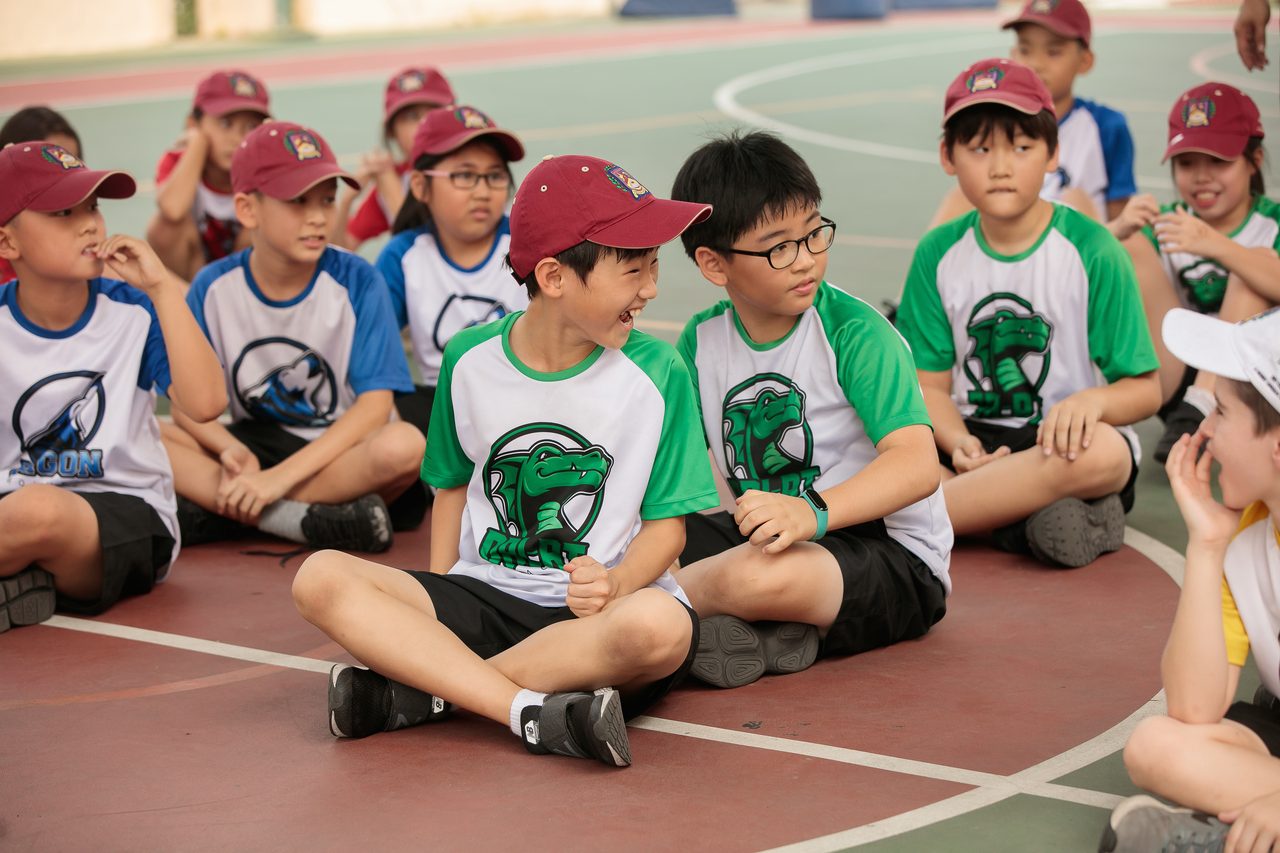 Stay, play, and learn all together (SPLAT)
2021 was the first year BIS HCMC's Early Years & Infant (EY&I) campus had to kick off a school year online. Screens in Vietnam and across the world were brightly lit but the smiles of BIS HCMC students were even brighter. The youngest would sit on the laps of their parents while teachers would host parent coffee mornings and provide an array of online resources to keep tiny tots occupied throughout the day.

Learners between the ages of two and three begin their day with a live check-in, starting with teachers welcoming each by name — as they would on campus. Then, it's time to engage and interact. "They sing the 'good morning song', the 'days of the week' song, or the 'weather song' before speaking to children about their immediate environment — just a basic welcome to the day," explains Ian Battersby, Head Teacher of the EY&I campus.

While starting points are the same, the rest of the day typically varies for different ages. Some teachers read stories to young learners. Other small group sessions host interactions and discussions that focus on three "prime areas" on rotation: communication and language; physical development; personal, social and emotional development. Activities are also provided that cover the four specific areas of learning; literacy; mathematics; understanding the world; and expressive arts and design. Weekly activities are based around the seven areas of learning. Each session is uploaded online for learners keen on revisiting topics as and when they please.

"The first couple are key," explains Ian. "Many of our families are not native English speakers. So that constant conversation with children is something we encourage within small groups. Parents can interact and support their children's development in the process."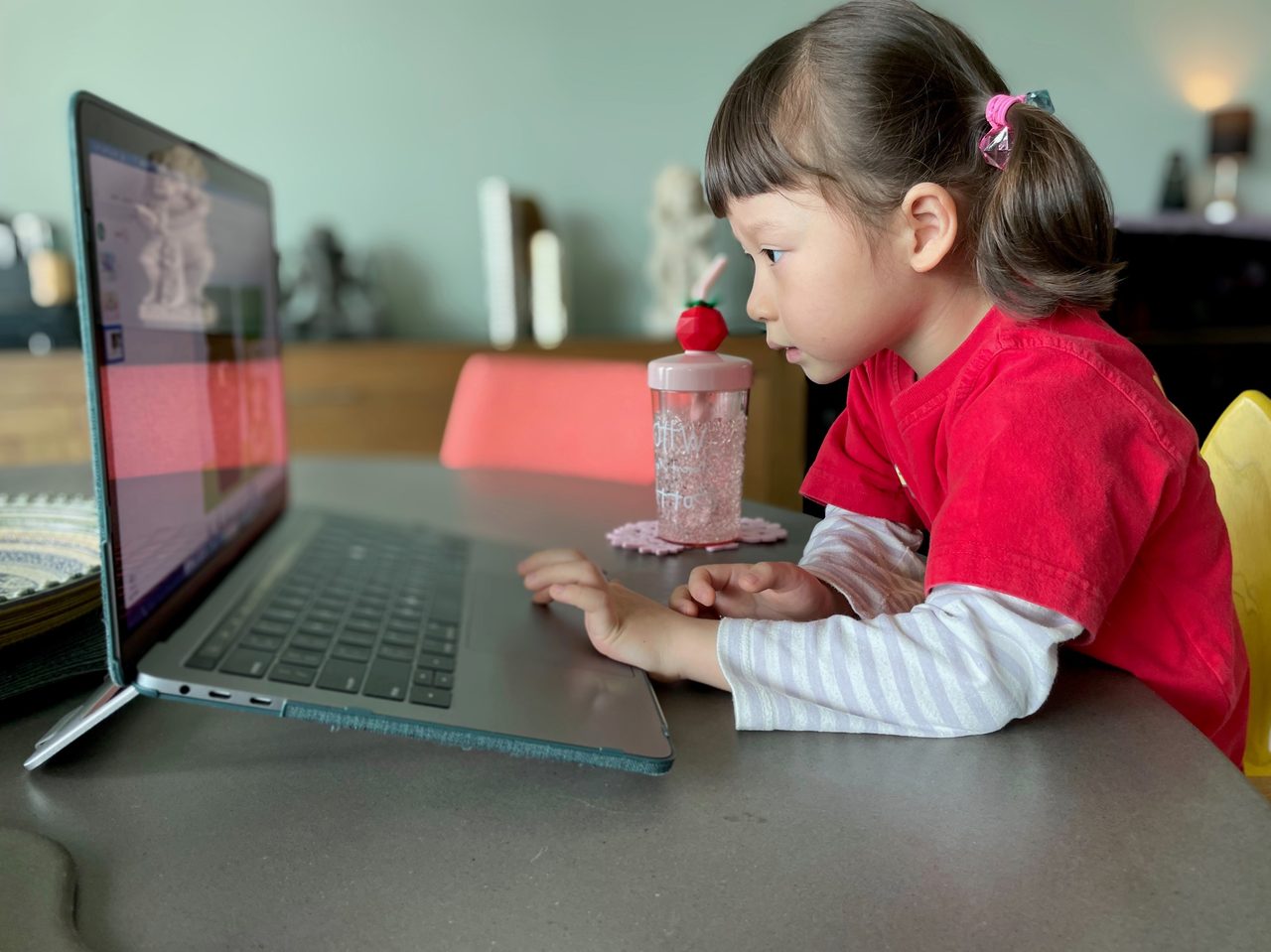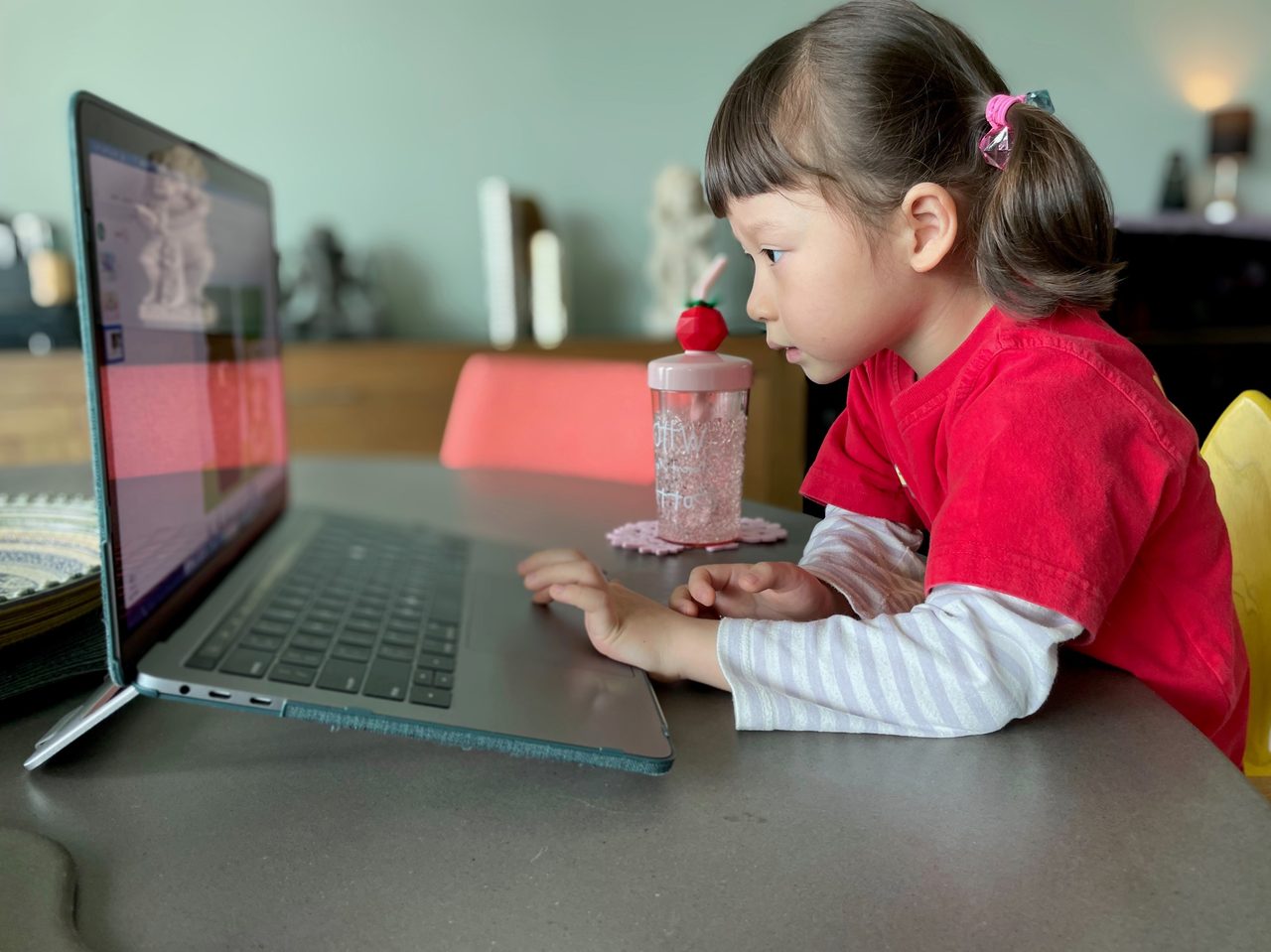 Undisrupted enrichment at its finest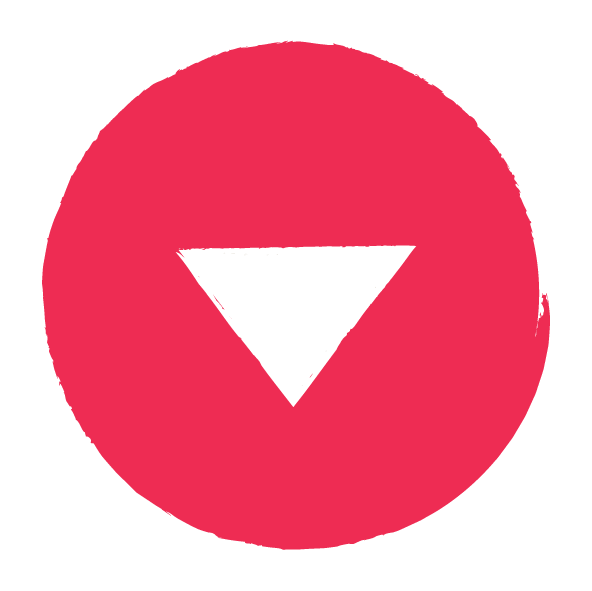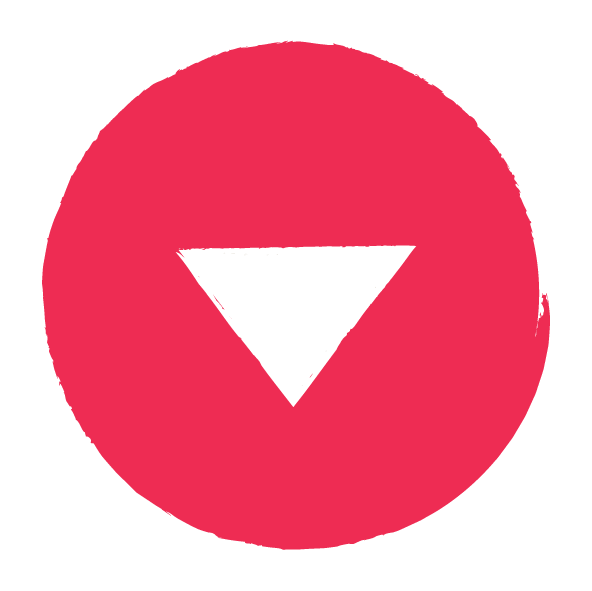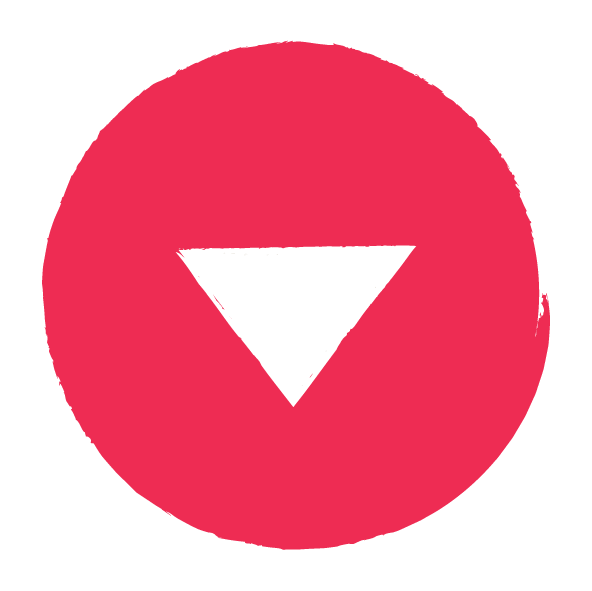 "It's amazing how far my kids have come virtually," Greg enthuses. "As a parent, it's been incredibly fulfilling to see."
These connections were built through the VSE. The school conducted an assessment on both children before the school year began. Ms Gemma was able to identify Mia's need for a more personalised Phonics curriculum. In no time, Mia was up to speed — so much so, more books needed to be sent over to accommodate her newfound love for reading. Meanwhile, thanks to Ms Christina's musical welcomes, three-year-old Harry has become equally passionate about playing the ukulele to the best of his ability. Greg Willis, a father of two new students, was once sceptical of how effective online learning can be. When he and his wife moved their family to Vietnam from Tokyo, they knew the school they chose for their children — Mia and Harry — must provide social interaction.

Today, they know they made the right decision. The excitement in five-year-old Mia's voice when she crashed her father's interview says it all. She proudly confirmed she "can't wait" to return to school. Just recently, the whole family paid a visit to campus to pick up care packages. Ms Gemma and the kids were certainly not strangers. "There was already a connection there, which was amazing to see," Greg confirms.
"An invaluable experience"